Lambourne End Centre for Outdoor Learning specialises in re-engaging young people with learning. The Essex centre develops skills that can help young people in the classroom and beyond.
Managed by CEO Rob Gayler, Lambourne End uses outdoor activities to help those struggling in mainstream school. The 54-acre centre includes a farm, gardens, conservation areas, caves and woodland. Students take part in tailored programmes to raise self-esteem, confidence and key skills.
What We Offer & Who We Work With
Care Farmer
Rob Gayler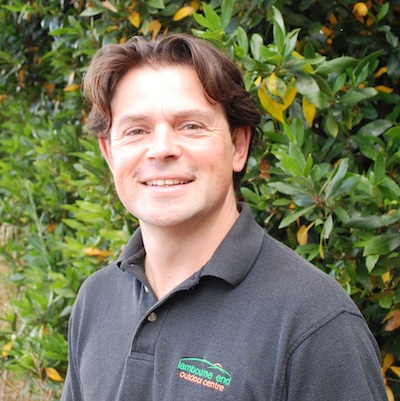 The centre provides alternative learning for a wide range of different age groups and abilities. Students may have special educational needs or be underachieving, for example. They could need support with depression or anxiety. Students come to Lambourne End on a regular basis for a couple of days per week. Placements are alongside school hours, tutoring or other alternative provision.
Simple activities like collecting eggs, mucking out or gardening can lead to big changes. Targeted programmes help students meet parts of the curriculum or achieve vocational qualifications. Farming, gardening, environmental and teamwork activities raise confidence, self-esteem and improve communication. Young people learn how to manage relationships, develop teamwork and celebrate achievement. Each student can work at their own pace and develop in their own time.
"We call it alternative provision, but I think of it as complementary education because we're not trying to take young people out of school. If they do two days a week with us, they're in school three days a week. We want to enable young people to stay in school the rest of the time. For many, time outdoors creates better balance and helps them cope at school as well. There are so many benefits to working outside, the social interaction and being part of something meaningful."
Qualifications and skills training
Lambourne End's alternative provision is organised into targeted programmes. Students learn life skills like teamwork and practical farming, gardening and conservation skills. Those doing vocational training work towards Level 1 or 2 City & Guilds qualifications.
Programmes like Rural Studies help primary age children with special educational needs. Young people can do farming, gardening activities linked to the curriculum. Vocational programmes can suit those who learn best by doing, as well as those interested in land-based careers. Students achieve vocational qualifications like City & Guilds in Animal Care and Estate Maintenance.
Short-term interventions can get others back into learning in a way that suits them. For some, it can be a path back to learning before important GCSE years. Short-term programmes also help pupils with an Education Health and Care Plan (EHCP). A separate tuition service based at the site supports students with school subjects. At the same time, young people are able to build trust, communication and resilience.
The centre helps those who need a bit of space and can learn from being outside. Some students work across programmes because the farming and gardening are closely linked. Many youngsters start in primary school and continue through secondary school, gaining vocational qualifications and going on to college. Young people working together also leads to positive outcomes.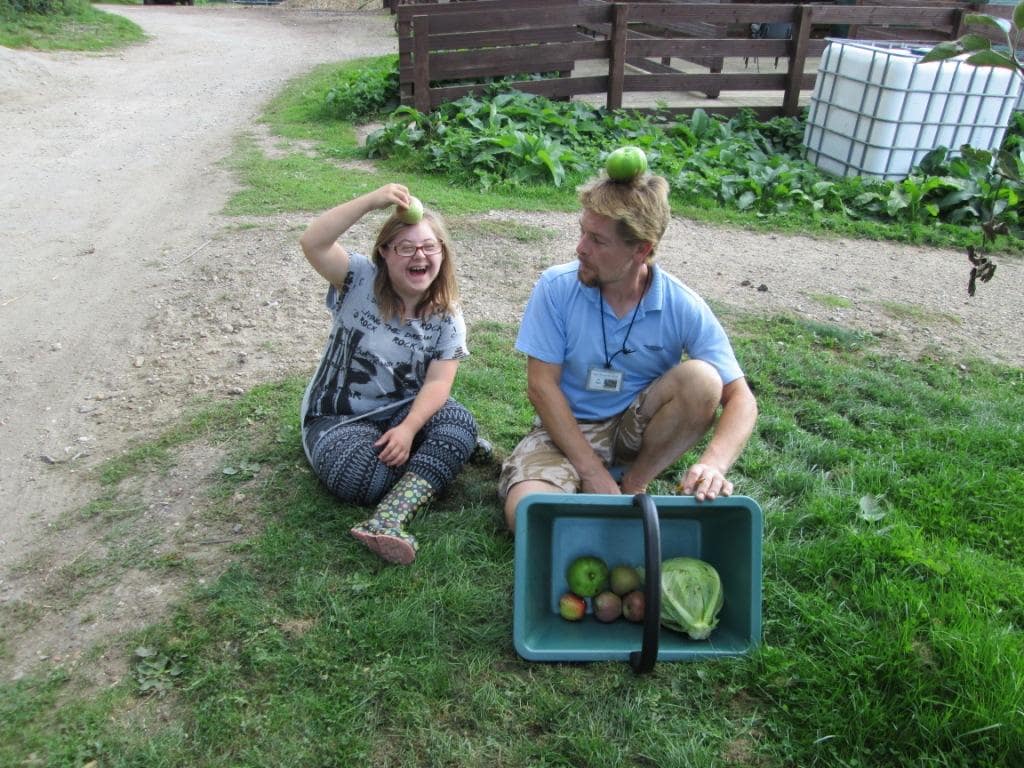 "Even those with challenging behaviour can start to look after others in a different environment. The focus is on what we're trying to achieve with the young person. We work with them to develop skills so that they can transition into whatever comes next for them."
Process & Funding
Lambourne End organises placements with schools, parents, social workers and other organisations.
Close to the M25, the centre has strong links with schools and local authorities in Essex and East London. The centre is a registered alternative education provider in nearby local authorities. Schools pay for placements in school time and give permission for students to attend. Post-16, care farming placements are usually funded by personal budgets. Placements for regular programmes cost £105 per person, per day.
The referral process takes about two weeks and starts with a visit by the young person. Referral forms ensure all the right details are in place. The centre sets individual personal development goals for students. Half-term reports measure student progress and achievement.
Outcomes and achievements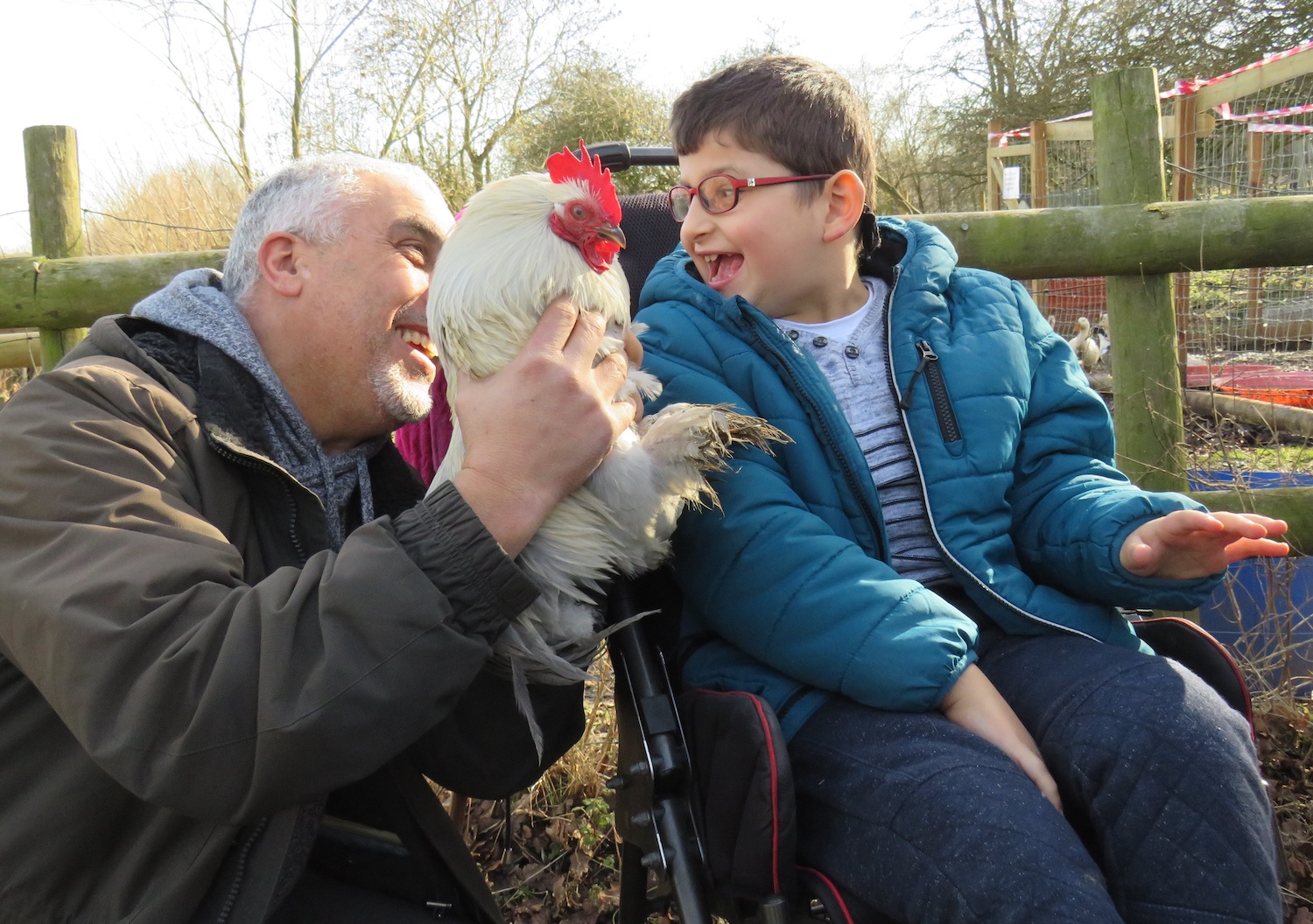 The main goal at Lambourne End is to re-engage students with learning. For those starting out, working with others can be a big step forward. Building relationships, confidence and self-esteem can all be positive outcomes.
For other students, success can be developing practical skills and achieving qualifications. Many youngsters who achieve vocational training progress to college and further education.
Individual success can transform a young person's education and prospects. For some, like a recent student with autism and anxiety, going to school had seemed impossible. With the help of the centre, the student built up the confidence to engage with others and learn new skills. Eventually the student achieved a vocational qualification. It's an example of how powerful independence, practical skills and self-worth can be.
Young people are encouraged to go at their own pace. What might seem normal to one person could be a challenge for someone else, but everyone is supported with their individual needs.
"When young people feel part of something they're more able to learn. One of the key things that young people tell us is that they like to be active. We know that 52% of the population are kinaesthetic learners, and yet we try to teach everyone in the same way. Care farming gives young people a different way to learn. I'd encourage teachers to get in touch with care farms and alternative providers because it works best when we all come together to help young people."
More Information
This resource was produced through the Growing Care Farming project.
Growing Care Farming is part of the Government's Children & Nature programme, delivered by Social Farms & Gardens in partnership with Thrive.
For more information about the Growing Care Farming project please visit www.farmgarden.org.uk/gcf