Longlands provides alternative provision for young people aged 13-18. The working Herefordshire farm helps young people who struggle with mainstream education settings.
Longlands care farm is the vision of founder and CEO Julia Evans. Julia managed the working farm before setting up the care farm in 2009. In 2016, Julia was a national winner of the BBC's Countryfile Farming Hero of the Year award.
What We Offer & Who We Work With
Care Farmer
Julia Evans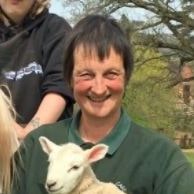 Longlands Farm, Worcester
At Longlands, young people can immerse themselves in life on a 450-acre livestock farm. It's an experience that can help young people reconnect with education and the wider world.
From animal care to tractor driving and wildlife conservation, there's plenty to do. Students are helping to build a sustainable roundhouse at the site. There's also horticulture activity and a riding for the disabled group.
The chance to do real, hands-on work can have a dramatic ripple effect. Youngsters struggling in traditional education settings have space to find their true potential. From new skills and confidence to qualifications, the farm can change young lives.
Some young people are not able to engage in learning for different reasons. The farm re-engages young people with learning and provides mental health support.
"Sometimes teachers want young people to come to us when they are doing better in school. We say that if a young person comes to us now, we're confident that care farming will have a positive knock-on effect. It's so straightforward and effective."
Qualifications and skills training
Longlands helps young people achieve qualifications for further education or employment. Students can attend the farm from 1-5 days per week and can join any time in the academic year. Programmes are tailored to suit each student's needs.
For those not attending school or needing extra support, Longlands provides onsite tutoring. Students can achieve Maths, English and Art up to GCSE level.
Qualified tutors deliver certificates and diplomas in City & Guilds Level 1 Land-based Studies. Students can choose the units that make up their qualification from a wide range of subjects. This could include Livestock Care and Handling, Tractor and ATV Maintenance and Operations and Horse Care and Riding.
Longlands aims to gives students the qualifications and skills they need to support development and independence.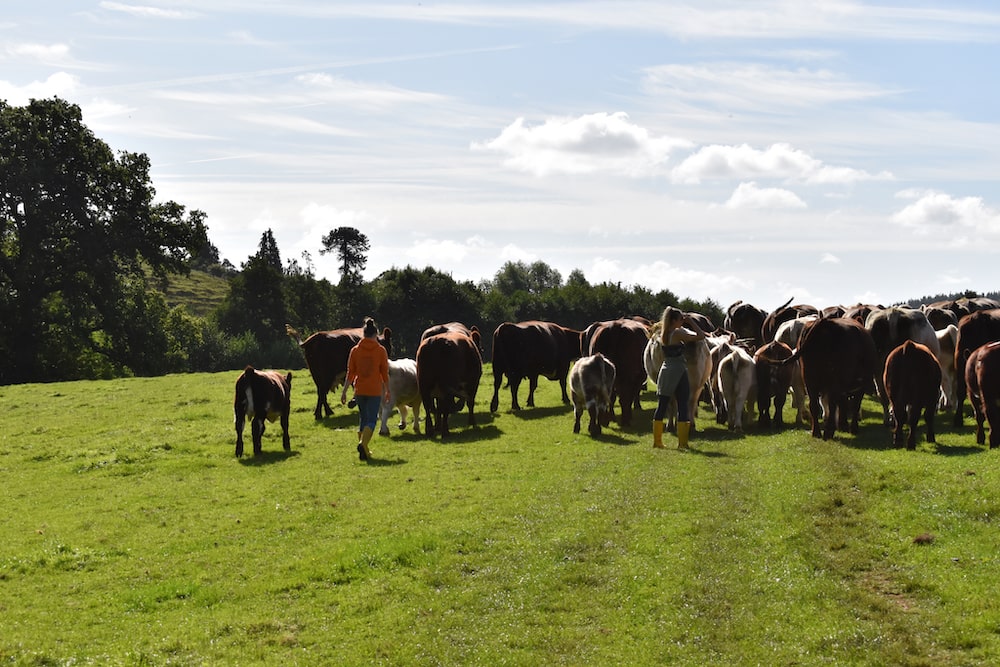 "We give young people the chance to learn in a different way. Many young people are very good at practical skills but they can often struggle to engage in reading or writing. Working towards City & Guilds qualifications gives young people a real sense of achievement and pride, quite rightly."
Process & Funding
Longlands has built strong relationships with the community over a decade. Referrals can come from a variety of places including schools, Pupil Referral Units (PRUs), social workers, care homes or parents.
Young people attend taster sessions mirroring school hours, although this can be flexible. A Service Level Agreement formalises the terms of a placement. Placement costs of £85 reflect the high ratio of two support workers to one young person. The farm also offers one-to-one support.
Longlands has been working with the same commissioners for around 10 years and welcomes new ones regularly. Thanks to a funding grant, the team now have a specialist mental health support worker. It's a boost to the farm's already strong mental health and wellbeing provision.
"We're seeing more young people with anxiety. Our alternative provision has always been about mental health support but now it's also more specific to young people with anxiety too."
Outcomes and achievements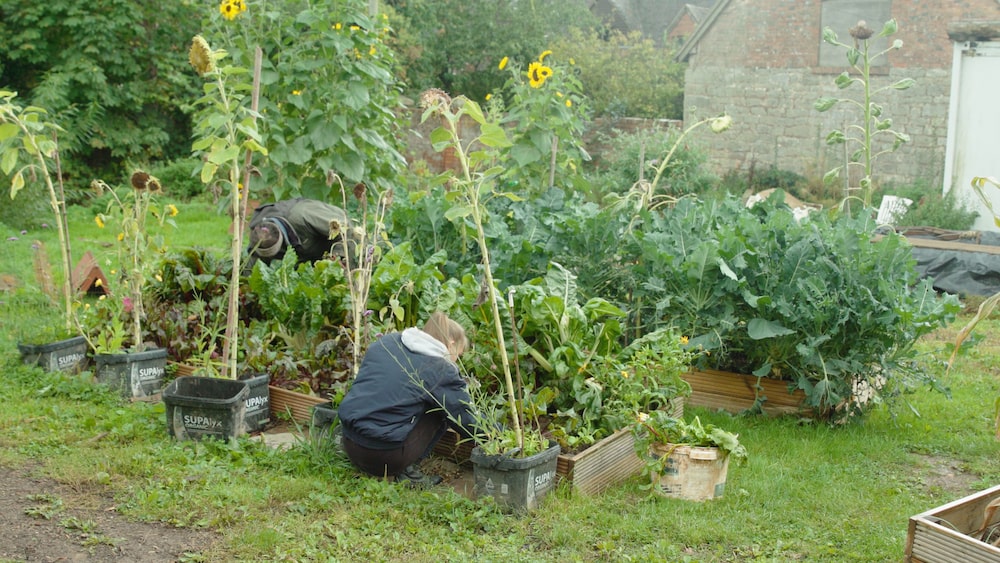 The farm helps many young people into education or employment. The starting point for this success is often building self-esteem and self-belief.
Young people who haven't thrived in a traditional education setting can blossom on a care farm. Trust, responsibility and nature itself can help to change negative attitudes and mindsets.
Many Longlands students often go on to further education after care farming. The farm helps them to see that they do have skills and can achieve.
"You can't underestimate the power of the natural environment. Youngsters will say they feel free at the farm. They're supervised very closely, but it's the environment and the way they learn that makes them feel different. Every day with nature is hugely beneficial."
Profile - Former student Aston leads the way
Excluded from school aged 13, Aston was on a troubling path when she first arrived at Longlands. The farm provided an escape and gave her a new way forward. Aston is now back at Longlands as a qualified equine tutor, helping other young people to thrive.
The busy teacher and City & Guilds Assessor is also studying for a degree in psychology in her spare time.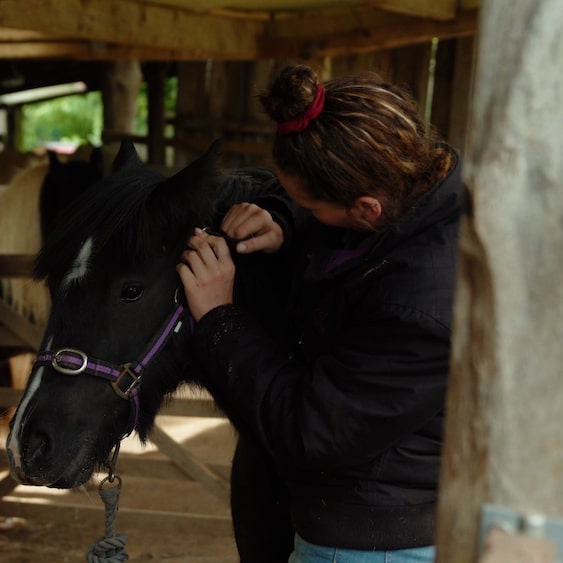 "Longlands was my escape route. You just want someone to show you that there is a life outside of what your life is. They might not choose to follow it now, but just showing them clears the path, definitely. That's what saved me."
Aston
Former Longlands student
This resource was produced through the Growing Care Farming project.
Growing Care Farming is part of the Government's Children & Nature programme, delivered by Social Farms & Gardens in partnership with Thrive.
For more information about the Growing Care Farming project please visit www.farmgarden.org.uk/gcf