Discover everything you need to know about organising a farm visit for your students and the many benefits of learning in these amazing outdoor settings.
Every year thousands of young people visit a farm to learn about where our food comes from, how farmers manage their land and the many and varied career opportunities within the agricultural sector.
Here we provide you with a guide on arranging farm visits. What you need to think about, how to make the most of the visit both in the classroom and the field to help make your farm visit an enriching experience for your children.
---
Useful Classroom Resources
There are many resources on Countryside Classroom that will be useful for pre- and post- farm visit work back in the classroom, depending on the topic on which you have a focus or the type of visit you are undertaking.
Where can I get support and advice?
LEAF Education Regional Consultants work throughout England and Wales. Each member of the team has an education background as well as knowledge of farms offering visits. Members of the team are happy to answer any questions you may have in terms of visiting farms or integrating food, farming and countryside topics into your curriculum. Contact your LEAF Regional Education Consultant.
Health and safety on the farm
As with any school visit, health and safety is of paramount importance. Just like any other venue, farms have risks. However, these can be controlled through good planning and observation of simple guidelines. Good hand washing and boot washing facilities are essential and should be checked for during your pre-visit of the farm. For more detailed advice for teachers please download the Advice to Teachers and Others which should be essential reading for any member of school staff taking children to a farm.
How do I book a visit?
After researching where the closest and most suitable farm is to your school, simply make contact using the details listed on the Places to Visit page. Make sure you phone or email in good time before your planned visit. Make sure you let the farm know the year group, number of students and any topics you are keen to cover during your visit, also be clear whether you want a half day or full day visit and a number of dates that would work for your group.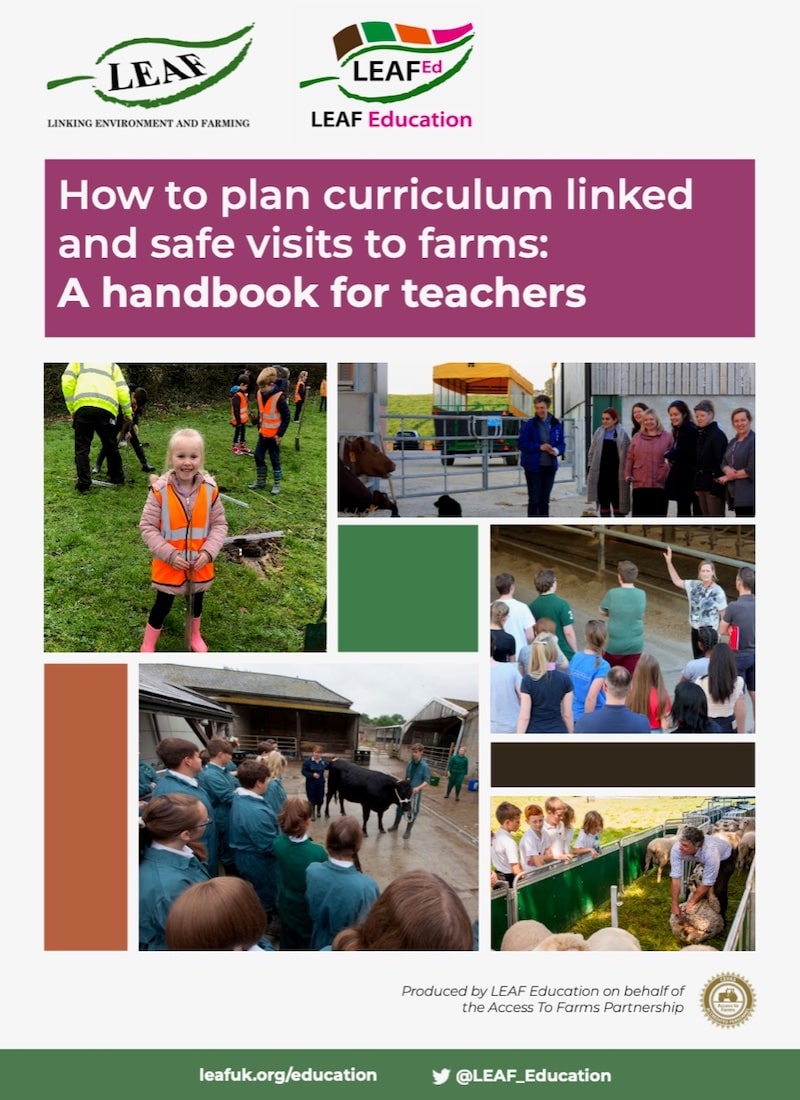 This handbook covers all the essential aspects of organising school farm visits; from what to include in a risk assessment, to linking visits to the curriculum. There is also information on the types of farms offering visits as well as what to look for on a pre visit.
View Resource
---
Countryside Classroom Partners that can assist with farm visits